Lang International Corporate Titan Award (LICTA)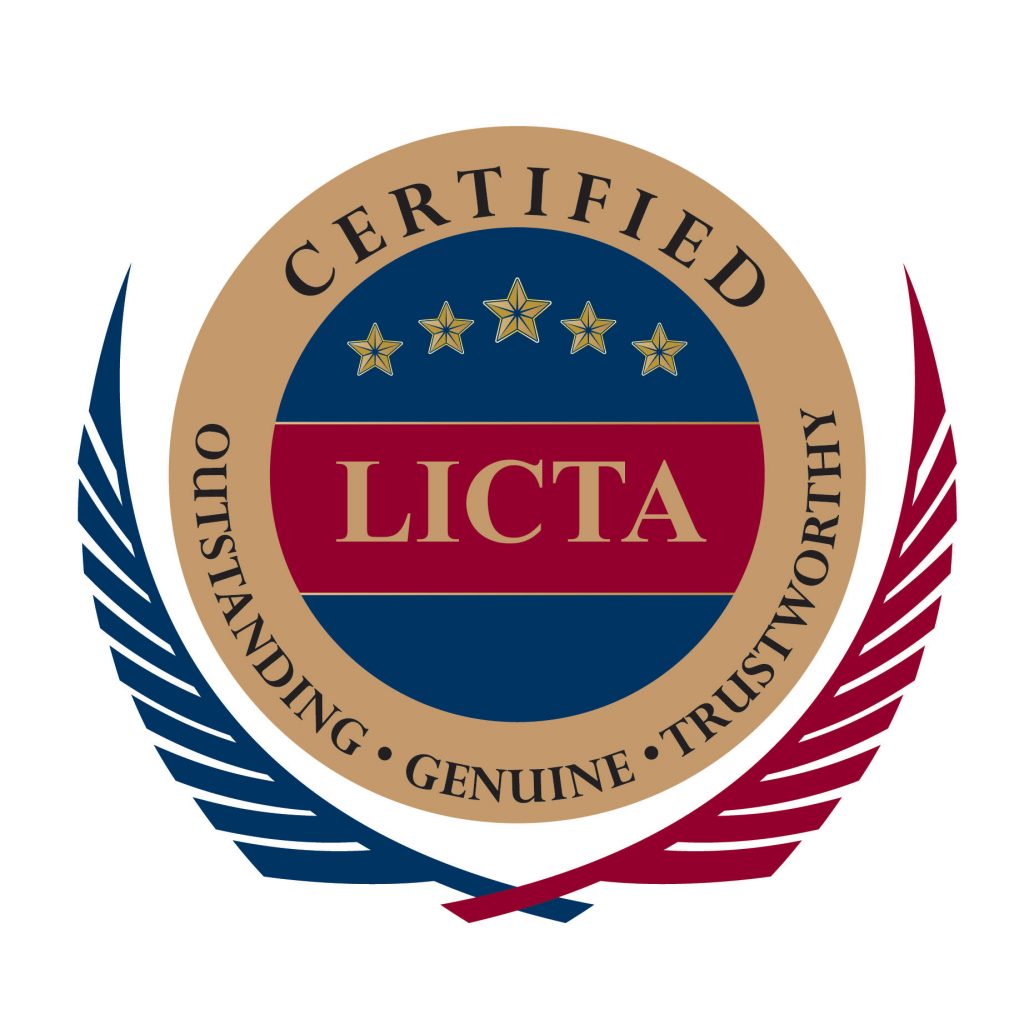 Lang International Corporate Titan Award (LICTA) certification is an international business award recognized & supported by the Malaysian government. It marks the recognition for enterprises and entrepreneurs in the respect of being "Outstanding, Genuine & Trustworthy". To ensure the winners are clean from criminal records and adverse remarks, they work with the most authoritative working partners in Malaysia and an established credit rating agency to assess the nomination. The transparency of assessment is closely monitored by the exclusive independent auditor, the leading global audit firm – ECOVIS.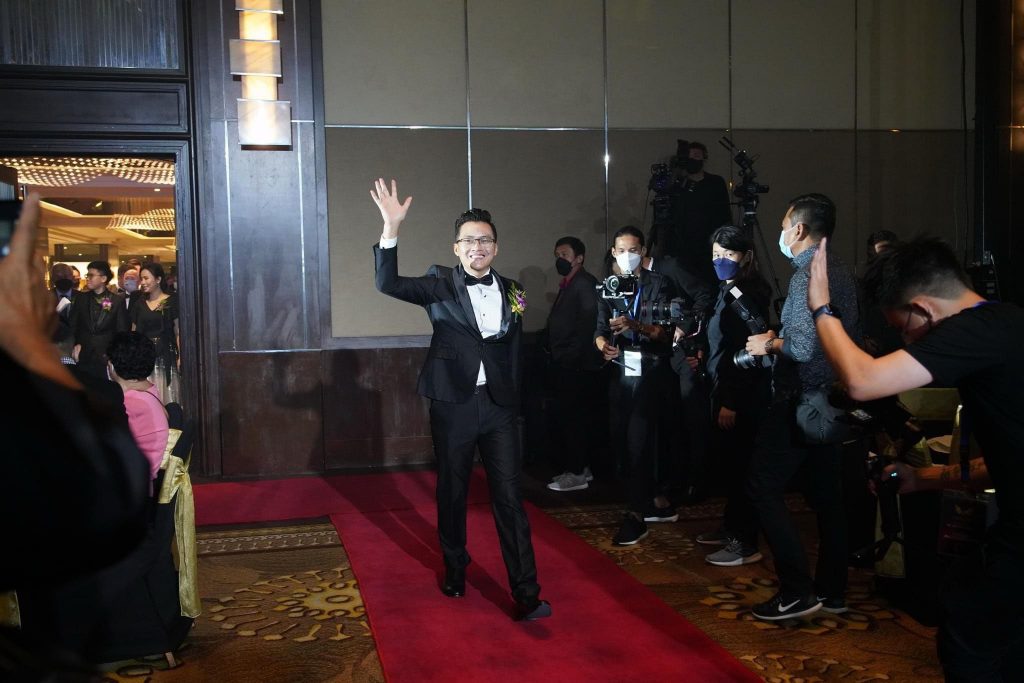 WCT Worldwide Training is honored to be selected as one of these highly sought-after award winners. This acts as a big recognition and catalyst that can thrive our team to continue providing outstanding services to customers and society and make our business soar higher.
Besides That, It Is Our Pleasure To Receive This Award With The Award Presenter And All VVIPS Including Special Guests Who Are YB Dato Sri Dr. Haji Wan Junaidi Tuanku Jaafar (Minister In The Prime Minister's Department (Parliament & Law)), YB Dato' Haji Mohd Rashid Hasnon (Deputy Speaker Of Parliament), YBhg. Datuk Abang Sallehuddin Abg. Shokeran (Secretariat Chairman Cum Director General Of Dewan Bahasa Dan Pustaka (DBP), MOE), YBhg. Dato Lee Chee Weng (Selection Chairman), YBhg. Dato' Sri Syed Hussein Al Habshee (Chairman, SME Corporation Malaysia (SME Corp.), MEDAC), YB Senator Datuk Seri Zurainah Musa (Chairman, National Film Development Corporation Of Malaysia (FINAS), K-KOMM), YBhg. Tuan Haji Zazali Haron (Executive Chairman, Suruhanjaya Koperasi Malaysia (SKM), MEDAC).

The 18th Asia Pacific International Honesty Enterprise Keris Award
In This Commercialized Society Where Deceits And Frauds Have Tremendously Impeded The Comprehensive Development Of The Entire Industry, Honesty Of An Enterprise Has Become Increasingly Important. Honesty Represents The Operating And Managing Style Of An Enterprise, Its Reputation As Well As Public Image In The Market. It Is Also A Vital Indicator When Entrepreneurs Choose Their Strategic Partners Or When Consumers Make Their Purchasing Decisions. We Look Forward To Building Up An "Asia Pacific Honesty Enterprise Community", Which Will Definitely Benefit Honest Entrepreneurs.
To Promote The Reformation, Renovation And Computerization Of Pioneering Enterprises So As To Encourage The Development And Progress Of Other Enterprises.To Enhance And Promote The Collaboration, Information Exchange And Cooperation Among Enterprises Within The Asia Pacific Region.
GOLDEN BULL AWARD 2021 - The 15th Malaysia Outstanding Business Award
The Golden Bull Award offers the solution paired with opportunities. Through its prestigious recognition, the award tells of quality and trust of its winners, bringing a focus of attention to those on our platform. The international reach of this award also promotes cross-border recognition, stimulating growth and partnership. The Golden Bull Award is an opportunity to rise above the ordinary onto the global stage.
The Award will also receive the backing of powerful media locally and internationally. Building upon the existing support of government efforts, the award will be an ascension towards new levels.
Successful People in Malaysia Published by British Publishing House Ltd
Lim Sen Tian, The Founder of WCT Worldwide Training is honored to be recognized by British Publishing House as one of Malaysia's successful people in 2020.
'Everyone is born with the key to wealth, success and superiority. It is not about what we are doing but how we make it happen!
Thank you Britishpedia for featuring me in the book of Successful People In Malaysia."
Love, Tony Lim
Asia Pacific International Entrepreneur Excellence Award
This Award Presentation is organized in response to the government's support for industrial development and advancement, by encouraging industrial participation and networking in order to increase competitiveness and subsequently move towards era of globalization.
The Asia Pacific Excellence Entrepreneur Alliance and The Entrepreneur Development Association Malaysia hopes to feature substantially strong and stable businesses in the market, and those with excellent performance in all areas or which have pioneered and made significant contributions towards society.
Their leadership will serve as role models and subsequently lead to the development of an "Asia Pacific Excellent Entrepreneurs Community".
This could improve the industry's overall image, and furthermore encourage other enterprises to actively participate in this area, to accept changes and innovate, and to establish competitive advantages in order to embrace the challenges posed by the electronic era.
Having this Award Presentation will help to enhance and develop opportunities for communication and interaction between local and foreign enterprises.
It also creates opportunities for industries to learn and emulate from each other, forming more joint co-operations so as to contribute more significantly towards the economic development of the Asia Pacific Region.